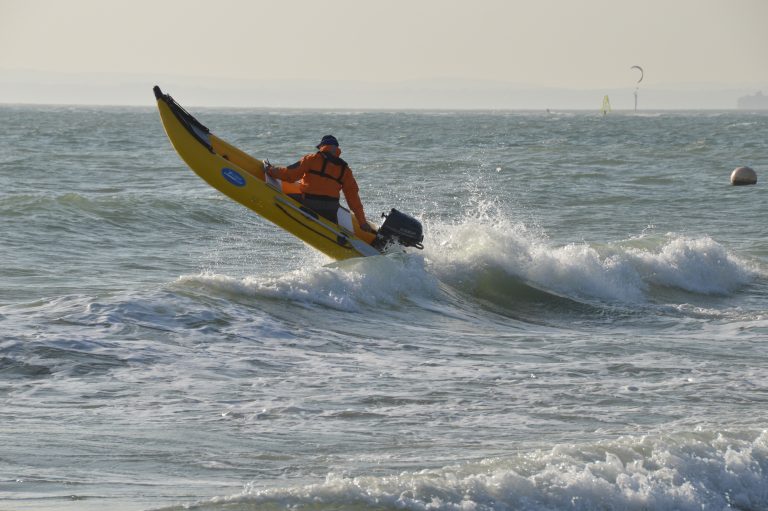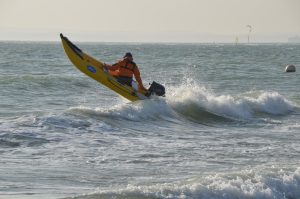 On the 16th November 2018 we had a last minute opportunity for some photos and some drone filming of our crossover Kayaks. So we travelled down to Hayling Island on the south coast of England with an Xcape Marine Explorer, Pilot and an Xcape Marine Solo for the day.
We arrived to find windy conditions and a choppy sea, both of us standing on the beach contemplating whether the conditions were too poor for beach launching of an Inflatable boat or not, our discussion lasted about 10 seconds, and the answer was yes!
Getting ready for the shoot we pumped up the Kayaks and attached the engines to the SIB's, dressed ourselves in the appropriate clothing for the conditions and off we set.
With a fairly heavy sea coming straight towards us, it reminded me of how well our crossover kayaks with their Airdeck floors handle strong sea conditions.
Knowing the conditions would make for some great photos I travelled along the the beach front in front of the camera half a dozen times while smashing through the waves and hanging on!
After about 30 minutes or so and some brilliant photos, I travelled out a bit deeper and David sent up our Mavic Air drone.
As the Mavic Air has the Active Track facility, it was simply a case of locking the drone onto the Pilot and let the Mavic Air do the rest.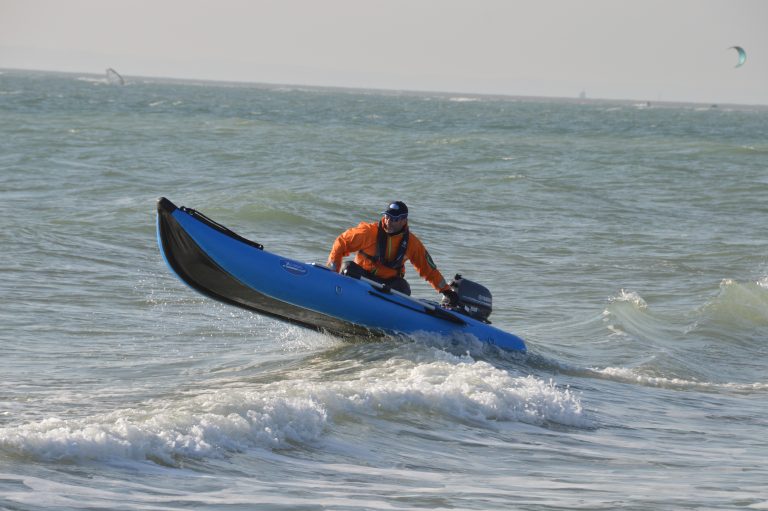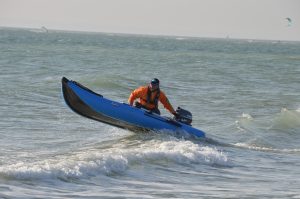 This was working out brilliantly, after we finished about 20 minutes of filming we returned the drone to base for a quick battery change and sent out the Explorer Crossover Kayak.
WOW! I'd forgotten how well the Xcape Marine Explorer when being used as a motorboat handles heavy conditions.
Check out the videos on our YouTube channel to see for yourself.
We finished up, carried the boats up the beach and deflated them, put them both back into their respective bags and placed them in the locker of our motorhome.
The day was a success, and off we set back to base for some editing!