So after a change of location due to a very heavy sea at Hayling, we traveled down to Lee-On-The-Solent on the 19 January 2019.
We went equipped with two Xcape Marine Pilots and an Explorer, our launch site was off the beach next to the old hovercraft ramp.
We headed straight out towards the Isle of Wight in what was still a fairly heavy sea, which to be honest we all enjoy!
We travelled out for about 20 mins and dropped anchor.
We caught a grand total of….nothing!
So up came the anchors and we headed out to deeper water, which produced much better results.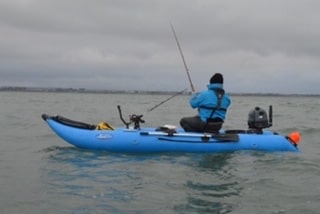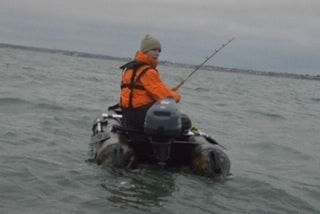 With what must have been a total of about 25 small to medium sized Dog fish, 15 or so Whiting and a Thorn back ray we were all pretty chuffed with our efforts.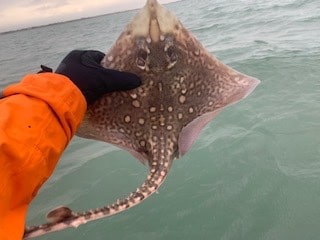 After about 5 hours we decided to head back in to dry land, deflate the boats, put them back in their bags and head home after another cracking day on the water with Xcape Marine!