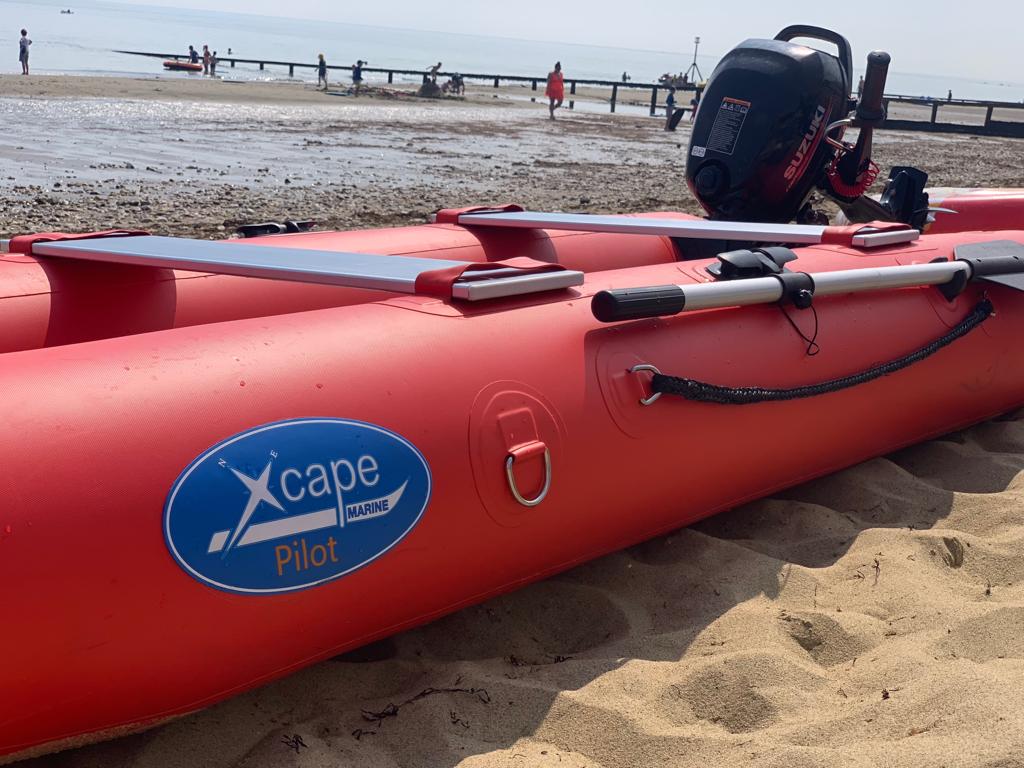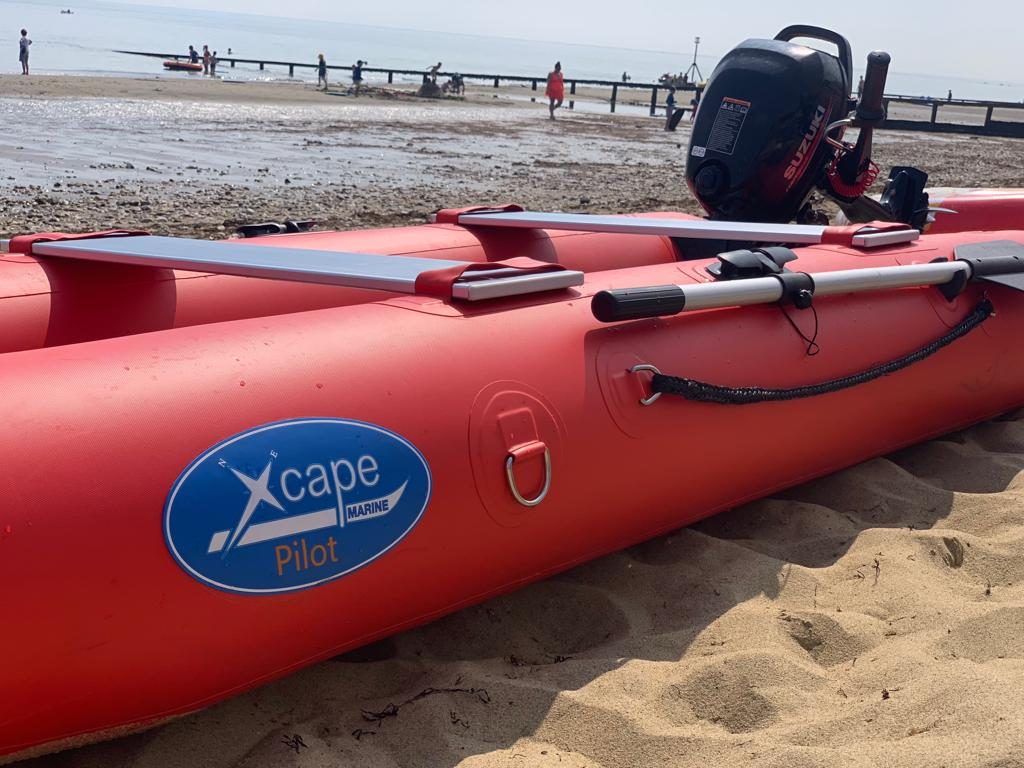 It's the 2019 August school summer holidays and the sun is hot hot hot!
Can there be anything much more enjoyable than laying on the beach with your family, an ice cold drink, and your Xcape Marine Pilot?
Thats what David and his family treated themselves to this holiday season.
Staying at the Beach House in Shanklin, Isle of Wight which sits right on the beach front made the perfect location for a week of exploring the coastlines and the beautiful bays the Isle of Wight has to offer.
Not having access to a garage wasn't a problem. As keeping the Pilot in its carry bag in the hall way of the house made a great storage solution, and being paired with a Suzuki 2.5hp 4 stroke engine made the perfect combination to carry two adults and two kids at a very manageable 4-5 knots.
Take a look at the pictures David and his family have kindly shared with us.
Thanks Guys!